My love for markets is almost unconditional. Unconditional, because, being one who always tries to stay out of the Sun at every opportunity possible (which probably explains my deficiency in Vitamin D), whenever I see a market around, I will brave the weather come what may. Be it rain, snow or shine, I will endeavour to be there. I remember braving the erratic weather in Toronto when it was snowing heavily, super heavily, (think Ice Storm here) there I was at the markets, all happy and gay despite the gloomy weather.☻
Yes, it all sounds a lil too crazy I know, and my love for markets (oh supermarkets too) is probably not something everyone is able to relate to. Nevertheless, one person who will somehow be able to relate to my love for markets,(apart from J) would be non other than my dearest Maya – yes Maya??
To a certain extent, I look forward to going to markets, just like how I look forward to going into that Louis Vuitton Store, despite already somehow knowing what's in store! (Oh I am a HUGE Louis Vuitton fan by the way ♥) Talking about markets makes me miss the many markets of Toronto – the St Lawrence Markets, Brickworks, the Unionville Farmers Markets, to name a few. In Perth, apart from the Fremantle Markets which sometimes make me feel all touristy, one market that I used to love most is the Subiaco Markets, also known as the Station Markets. It is very sad that the Station Markets had to be demolished. 🙁
Just over the past few weeks, I somehow suffered from "market-thirst" that we decided to go and check out the Farmers Market on Manning. We have always been driving past and each time we are back in Perth, we keep telling ourselves that we will visit and it just has not happened until last week! And we were impressed! There was like everything you could think of at the Farmers Markets on Manning. We were very impressed and far from being disappointed. The little entrance to this what I would say quite a huge market is rather deceiving indeed.
There were heaps of locally grown veggies, various types of oils, honey, cheeses, sausages, seafood, jams, home made stuff and I'm sure there's heaps more things that I have not mentioned. Pardon me that my photos are quite biased on more of the flora, herbs and greens, instead of other things that I felt I should have taken a photo off. The greenery at the markets were just too irresistible not to snap! Ohhhh…I just love my veggies.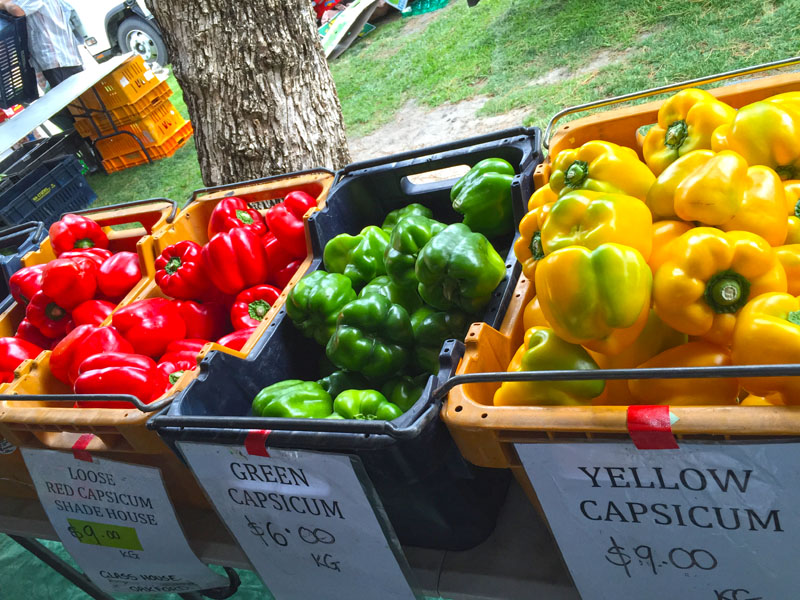 Apart from Veggies, one other thing I simply couldn't resist were the plants! I went crazy looking at the herbs and almost bought something, only for me to realize that, oh wow, our 'gardening scene' is not active yet, so oh well….I missed out 🙁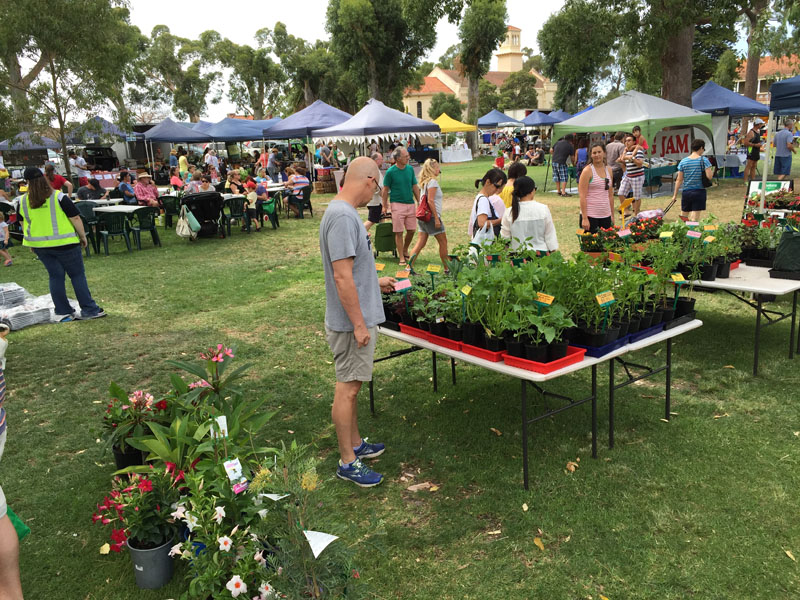 One thing about the Farmers Market on Manning is that it is extremely clean and airy, despite how warm the weather may be, probably because it is located at the Clontarf Campus grounds which is filled with luscious greenery and heaps of shady trees. There is just that air of vibrance and cheerfulness that surrounds the market. If you are thinking of making a trip to the Farmers Market on Manning, they are located at the Clontarf Campus near Curtin University, just opposite the Chem Centre, on Manning Road, Waterford. The markets are opened every Saturday, from 7.30am – 12.30pm. Meanwhile, I'm off in search for my next market!