It's Monday! And just as them blues are about to peak, things get a bit more complicated – suddenly realizing that lunch is nowhere to be seen, heard…. thought of. That feeling of not knowing what to have for lunch, especially after all that partying and good food from the weekend. First world problems. Yes, definitely first world problems – being idea-less for meals. How many times have we found ourselves in this situation?
Worry no more with this quick fix by yours truly – Bea! This happened on a random Monday. I was rummaging the pantry, still thinking of Sunday's 5-course lunch. With a little bit of creativity, this quick, delightful lunch fix came about.
The main ingredients of this meal is made of  pantry staples – Tuna and Pasta. As for the other fresh ingredients, it's really just what there is in the refrigerator. Any kind of salad leaves will do, personal preferences rules here! 🙂
I used Spinach leaves and red radish, with my Spaghettini, done the Aglio Olio style, before putting it altogether. For those who may be short of time, tossing the pasta while it's warm in olive oil works well too! So rid them Monday blues with this 2 in 1 Tuna Spaghettini Aglio Olio Salad!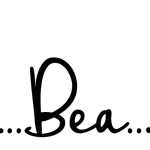 Ingredients
Tuna

Any flavour

A handful Spaghettini

A handful Spinach Leaves

5

Red Radish

Quartered

Extra Virgin Olive Oil

1

teaspoon

Garlic

minced or chopped

Cracked Black Pepper

Salt to taste

Slice

of Lemon
Instructions
Boil pasta with some salt till Al Dente.

Fry garlic in a separate pan till fragrant.

Add in pasta and give a good toss.

In a large plate, make a base out of Spinach leaves.

Place pasta over Spinach Leaves.

Add tuna over Pasta.

Arrange other fresh ingredients.

Sprinkle Black Pepper (as desired)

Finish off with a squeeze of lemon.
Notes
If desired, add chilli flakes when frying the pasta for a bit of heat.