We left Snowy Toronto for Phoenix, Arizona. The Mister had a conference at Westin Kierland Resort & Spa, Scottsdale, Phoenix Arizona. As usual, I tagged along so we could kill 2 birds with one stone 😉
Other than it being far far far away (at least for me, oh by the way, anywhere away from my M&P is far but sometimes, we gotta do what we gotta do), I find the place AMAZINGLY AWESOME!
The ambience and surroundings were just awesome. Having been to several Australian Country regions like Gippsland, Broome, Derby and Kunnunurra, Phoenix Arizona is somewhat different though still very much country – maybe it's because of the difference in American and Australian soils? Hmmmm… I guess maybe it's because of the different geographical compounds and elements, oh well, let's not get all geographical, shall we? 🙂
Scottsdale, Phoenix, Arizona, is actually very much a desert area but during this time of the year, the weather is just right though it can be quite rainy and wet some days, like today for instance. The calmness and tranquillity of the surroundings is just so beautiful and magical.
The presence of several different types of giant cactus adds on to its natural beauty. Cactus are one of my favourite plants, so there goes, I went crazy upon seeing the humungous cactus of different species! Of course, the whole Scottsdale area has been very much built up with malls, resorts and what-nots. To a large extent, it can be said Scottsdale is somewhat a resorts capital!
Nevertheless, despite being built up with the human touch in and around the Scottsdale area, with open air malls like Kierland Commons and Scottsdale Quarters, and lots of eating places, the natural beauty of the place stays. Good job done I must say – if you ever come by Scottsdale, Phoenix, Arizona one day, you would probably agree to what I have concluded,
" When done carefully well, nature's beauty can be wonderfully enhanced by the human touch…" – AM-Suhaila
And one recommendation, if you ever come by Phoenix Arizona, one accommodation place to consider is: The Westin Kierland Resort & Spa – beautiful facilities & amazingly awesome Agave Spa! 😉 Very relaxing indeed!
Weather permits and all be well, we're headed off for a day trip to the Grand Canyon tomorrow, insya allah…
Scottsdale, Phoenix, Arizona – you are indeed worth all the hassle we had to go through at the beginning of our journey from Toronto – our plane froze despite being de-iced and we had to swap planes and ended up spending almost a full days journey before we reached – no regrets & no worries!
Meanwhile, here are some views for you to enjoy…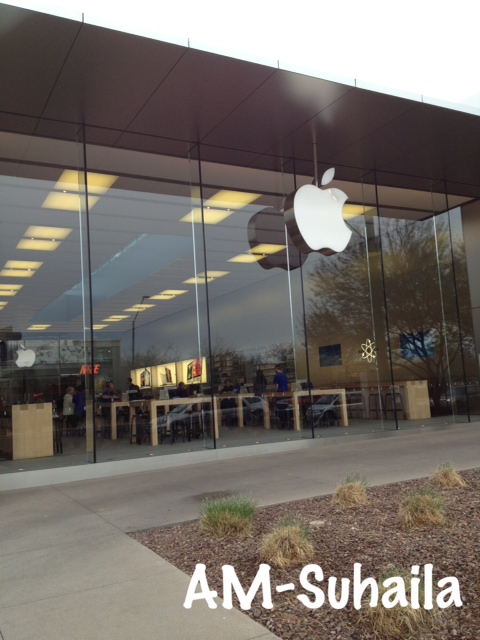 The Vegetarian Indian food we had, recommendation of a nice taxi driver was just wonderfully splendid! It wasn't too rich, neither was it too bland – everything up to dessert was just perfect! I even packed leftovers and had cold leftovers this morning and it was still as appetizing!