We started our Emirates A380 journey with a courtesy pick-up from home to the airport, followed by a quick dinner at the lounge. Dishes served in the lounge were quite impressive. I managed to pick my favourites of Prawn Cocktail and Lobster Salad.

Soon, it was time to get on board. Greeted with smiles and kind offers of explaining the features of our seats, we were also presented with the menu for the flight. Speaking of menu, hmmmmm…. Menu on board was awesome.
The main thing I look forward to most, when travelling on long haul flights is for me to be in that comfortable state, be it in business or economy class. Nevertheless, it is somewhat undeniable that eating off a gourmet food menu, served on exclusive plates, complemented with exclusive cutlery, definitely makes that time on board even more comfortable. It is like being served in a fine dining restaurant in the air! Seen below are some of the meals served on board the Emirates A380.
Of course, the meals accompanied with in seat power and on air WiFi, makes one feel at home and very much connected. Whenever you feel like calling that loved, one, there's FaceTime / Skype. Whether you need to check out the latest goss online, or if you need to do some real work, or even just surf around to kill time, fret not, there is OnAir WiFi! Of course, for a Social Media Addict like me, one of the first things I do as soon as the seat belt signs go off, is to get connected so I can stay online! 😉 Drinks are also easily made available at a little drinks station at each seat, so one can keep well hydrated.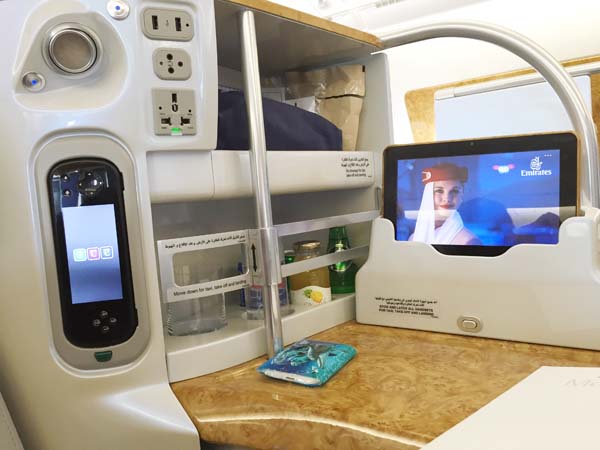 Absolutely no worries if one feels hungry Mid Flight, there is always the option of light bites, served at your convenience, apart from the in-flight Bar, located right at the back of the A380 Business Class Cabin.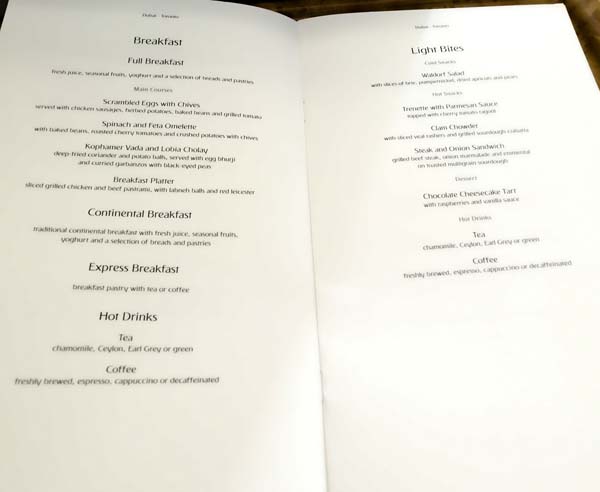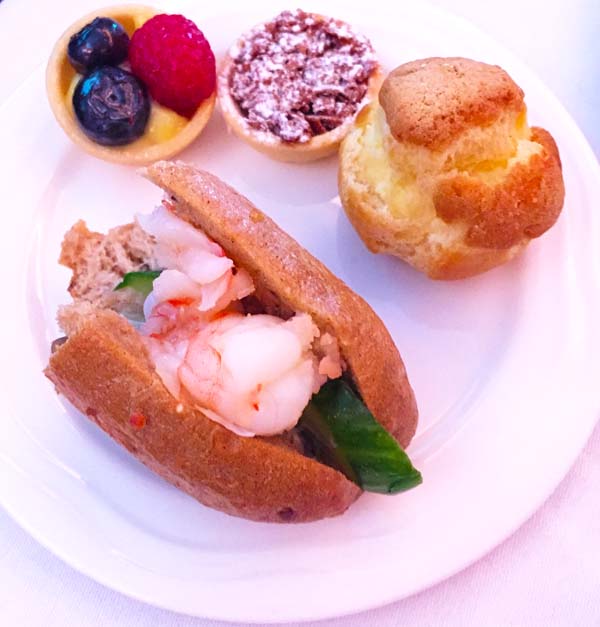 When it's time to rest, all you have to do is, tuck your shoes in, mattresses are laid and just press the buttons for your preferred incline (mine is of course to lay flat!) and off to dreamland you go!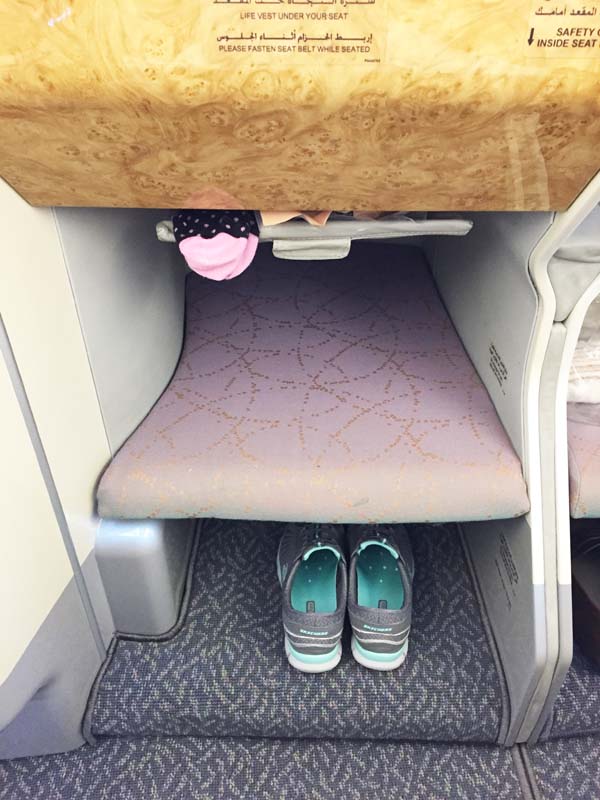 On the whole, The Emirates A380 Business experience was a pleasant one. Indeed, we arrived at our final destination feeling refreshed and all ready to get to business! The Emirates A380 Business Class is all about comfort, food and service at its best!