From the time they started off, till this moment, Nasi Lemak Korner is one place which has only continued to spread its wings further and further, up, up and awayyyyy…. Nasi Lemak Korner,  falls under the category of not a cafe, not exactly a restaurant… Well, maybe, as its name goes, it is really a 'Korner'…A corner of delish Malaysian Street food ♥♥♥  On busy days, the wait may be slightly longer than usual.
At Nasi Lemak Korner, weekends are for Rotis 😉 Not forgetting also the weekend specials!

Of course, as the name goes, Nasi Lemak (Coconut rice) is the main highlight of this eatery. From day 1 Nasi Lemak Korner opened, to date, their Nasi Lemak has only gotten better. When it comes to Nasi Lemak, it is all in the Nasi (rice). The Coconut Rice served here is just nice, not soggy or too hard, just perfect. Then there is also the sambal (chilli gravy on the side). Unlike others in Perth, the Sambal at Nasi Lemak Korner is true blue Sambal and the taste has not been compromised, not too sweet, not too spicy and still very much homely. Some places in Perth, do Nasi Lemak with a very distinct sweet taste, in an attempt to reduce the spiciness, so as to cater more to the local palette. Some things are best left at its original state sometimes 😉 Nevertheless, if you are not a sambal lover, there is always the option of having other dishes with the Nasi Lemak, like fried chicken, squid, prawns, etc. Just take a pick!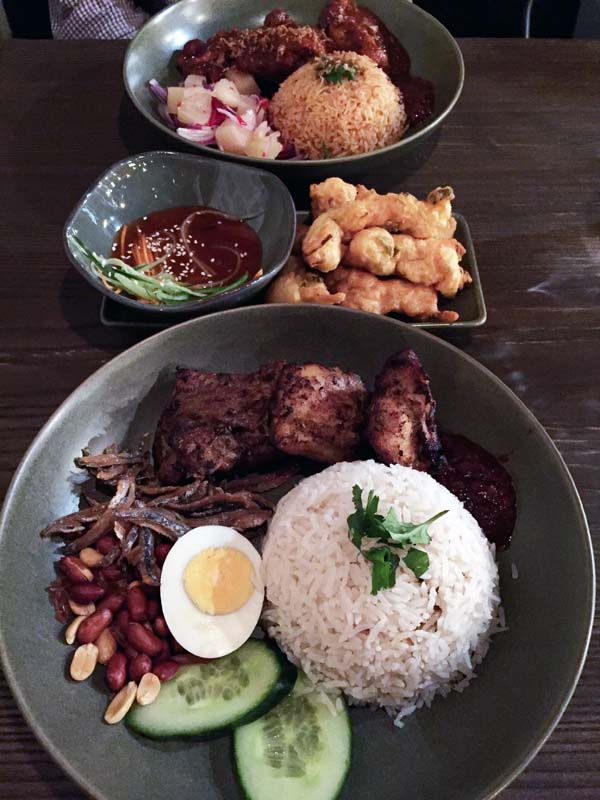 There are also several delicious desserts on their menu, which we aim to try, each time we dine in but we just cannot go past certain entrees and mains that when it comes to dessert time, we barely have space! We will definitely try for desserts next time, soon!
Nasi Lemak Korner is located at 18 Preston Street, Como, WA. They are opened Monday-Thursday, 5.30pm – 9pm and Fridays-Sundays, 10am – 9pm.